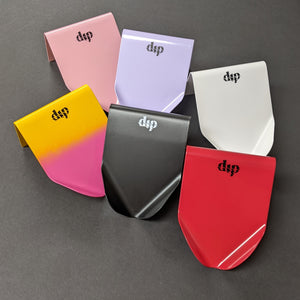 Looking for a durable, long lasting, earth friendly way to store your shower bars? Look no further than Dip's preserver dish! Made of powder coated stainless steel it won't shatter, split, or mold even in the most slippery of showers. If it gets dirty all you have to do is rinse it in the shower and it will be good as new. Fits standard size Dip, mini Dip, and most major bar soap brands.  Label slides off with water.

Need to hang up your dish? Check out the adapter here.

RIP at end of product life stainless steel can be recycled.