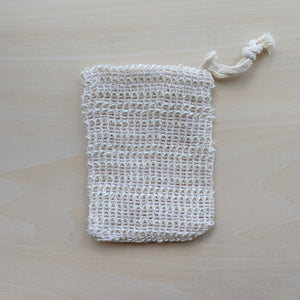 Got tiny soap scraps?  Stuff them into this little bag & scrub-a-dub-dub per usual.  Loose-woven agave fiber provides just the right amount of scrubbing for gentle daily exfoliation.  5.25" x 3.75"
Care & Use:  Stuff with soap scraps, wet bag, and scrub body.  Hang to dry when not in use.
RIP at end of life bag is fully compostable.