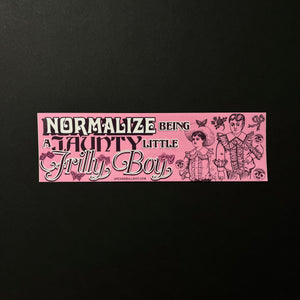 A great way to let the world know that you want to be covered in ruffles, frills, and lace with no one batting an eye. Sometimes we need to embrace our inner Victorian school boy and that's ok. This sticker is a 10" x 3" made of glossy vinyl.
TO USE:  Simply wipe your chosen surface down, peel the decal off the backing, and stick.

RIP Sticker & backing are landfill bound.