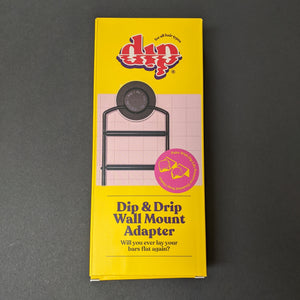 This fine contraption is perfect for hanging up two Dip Shower Dishes. Works best on glass, porcelain, polished ceramic, polished marble, or flat, non-porous tile. Does not work well on plastic liners, stone or across grout lines. Simply twist and lock the suction cup to your chosen surface. Your shower bars will stay elevated and won't drip on each other, just push them up and out when you need them.
Looking for the dishes that hang perfectly on this adapter? Dip Shower Dishes found here.
RIP at end of product life metal can be recycled, the suction cup and plastic components are landfill bound.